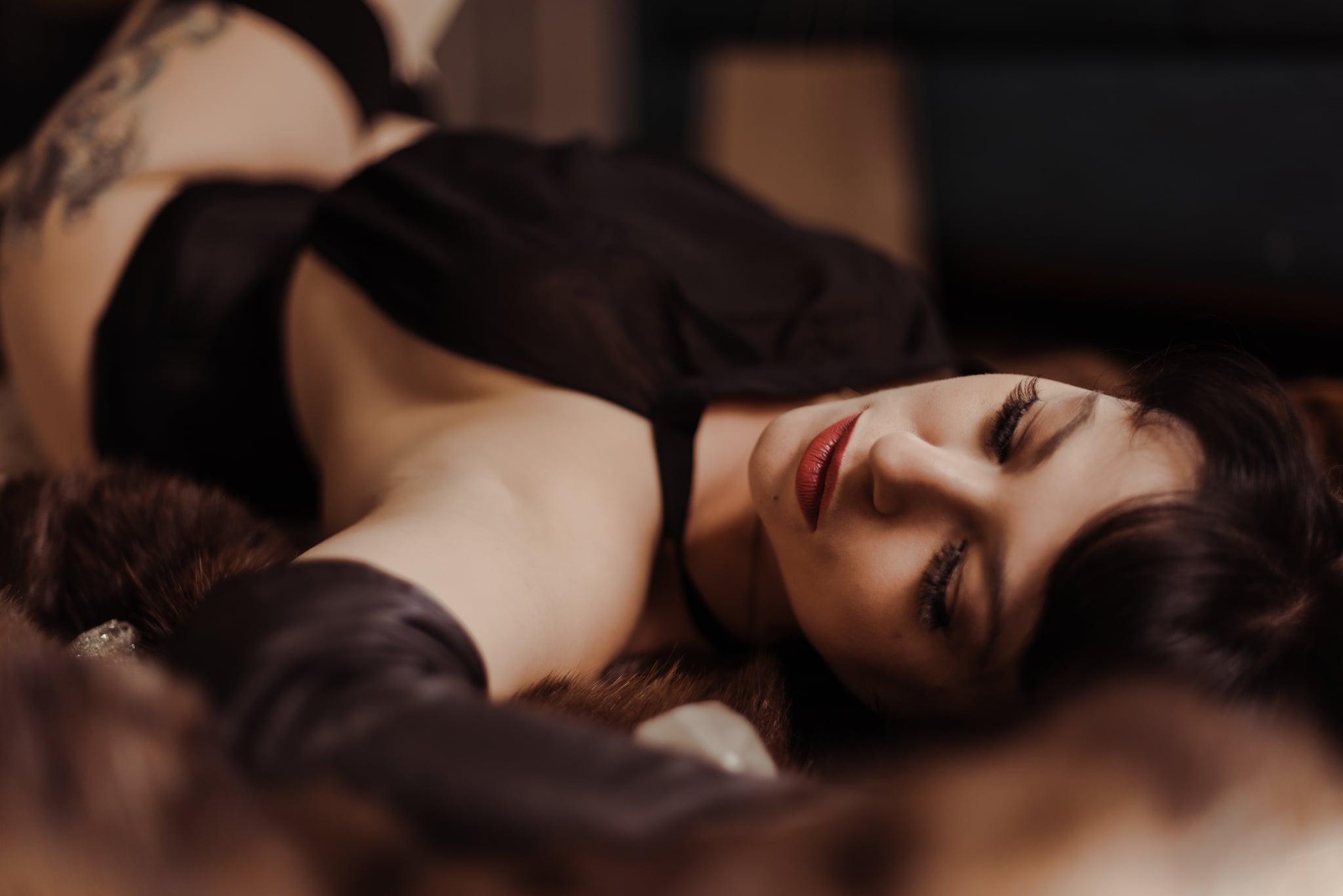 People have a lot of opinions about BDSM, some of which are legit and some which are, to use the scientific phrase, totally busted.

First things first, let's define what BDSM actually is.
BDSM stands for bondage, discipline, dominance, submission, and sadomasochism.
It is practiced in a variety of ways in a variety of different locations and intensities.
It often involves sex, but not always.

That's right, it's not all corsets and hot wax poured on genitals in the deepest corners of a dungeon. There is a lot that people get wrong about BDSM.
While it has come into the mainstream over the past few years, it is still considered taboo by many. People get weird when it comes to expressing sexuality and desire outside of the accepted social narrative.
This is a modal window.
The media could not be loaded, either because the server or network failed or because the format is not supported.
In favor of bringing this perfectly interesting and in no way screwed up set of sexual practices out of the dungeons (metaphorically) and into the light, let's dispel the four main myths that still shroud our collective understanding of kink.
1. BDSM is for the depraved
People love to whip (pun intended) this one out. They think if you enjoy pain play or bondage during sex, there must be something deeply wrong with you. It's assumed that if you want this kind of sexual play, you're disturbed.
This is simply untrue. Studies have shown that 50 percent of people have tried some form of BDSM or another, including choking, handcuffs, or spanking. It's a perfectly normal and healthy form of sexual expression — as long as (just like with another other sexual activity) you're safe. If you are turned on by this kind of sexual activity, there is nothing wrong with you.
People like BDSM for a variety of reasons. It's about an exchange of power and the giving and receiving of control. "BDSM isn't about inflicting pain on the person you love because you love inflicting pain. It's not about being edgy or pushing the physical limits of what you can withstand. BDSM is about trust," Sandra LaMorgese, PhD, a former professional dominatrix, tells POPSUGAR.

2. BDSM is about torture
Yes, BDSM can involve elements of pain play. There can be sharp objects involved, differing levels of intensity, blood, and pleasure associated with feeling physical pain. But, BDSM is not about the desire to hurt someone for the love of hurting them.
LaMorgese tells us that is a really unfortunate lie that is told about BDSM, and people who don't understand it or haven't had personal exposure to this kind of play often misinterpret it.
"If you've only ever heard rumors about BDSM or seen outrageous articles about it on the Internet, BDSM might seem like something only twisted, cruel, pain-loving people would enjoy, but that's the opposite of true," says LaMorgese. "It's about knowing yourself, your desires, and your partner well enough to be able to experiment with letting go of the relentless mental and physical control that most of us live with every day. BDSM is a temporary power transfer that lets one partner say, 'Here, I'm putting you 100 percent in charge of this time we're spending together, and I trust you.'"
3. There is always one dominant and one submissive person
This is another strange falsehood that surrounds BDSM play. The two main characters (and there are plenty of subsets) in BDSM are the dominant and the submissive. But this doesn't mean you need to fit into just one category.
"Just because you feel more comfortable with one role or the other right now, that doesn't mean your role is set in stone. In fact, experimenting with the role that feels less natural to you might lead to a more powerful and meaningful experience. If you and your partner are honest and open with your needs and desires, you'll find that the roles you play in BDSM flow back and forth," LaMorgese said.
You may want to be dominant one day and submissive the next. You might be a submissive with one partner and a dominant with another. You may enjoy switching roles midscene. The possibilities in BDSM are endless and are highly negotiated. Whatever you feel like being, you can be. You don't have to feel boxed in in any way.
4. If you're into BDSM, your life is about BDSM
For people who aren't into the BDSM lifestyle, they tend to blow it out of proportion. Since it is such "intense" sexual play and role play, it feels all-consuming: think of the haphazard BS portrayal of the BDSM lifestyle in Fifty Shades of Grey.
As LaMorgese puts it: "For the lovers in that story, BDSM is the most important feature of their romantic life. It colors every interaction they have, and it's the one thing that makes their relationship feel exciting, powerful, and alive. While this might make for compelling fiction, it's not the truth."
If someone is interested in BDSM, it is wrongly assumed that this person's life must be entirely devoted to BDSM. Everything they do, every activity, every night out has to revolve around kink. This is definitely not the case.
Someone might be interested in BDSM, sports, knitting, hot yoga, going to the movies with friends, and many other things. You are not defined by what you enjoy sexually. "BDSM is a pathway to greater trust and intimacy, and it's something you and your partner can experiment with at your own pace without fundamentally changing your relationship," LaMorgese says.
https://www.popsugar.com/love/Facts-About-BDSM-44155559