Figging, aka the act of sticking ginger root up your vagina or anus. Yes.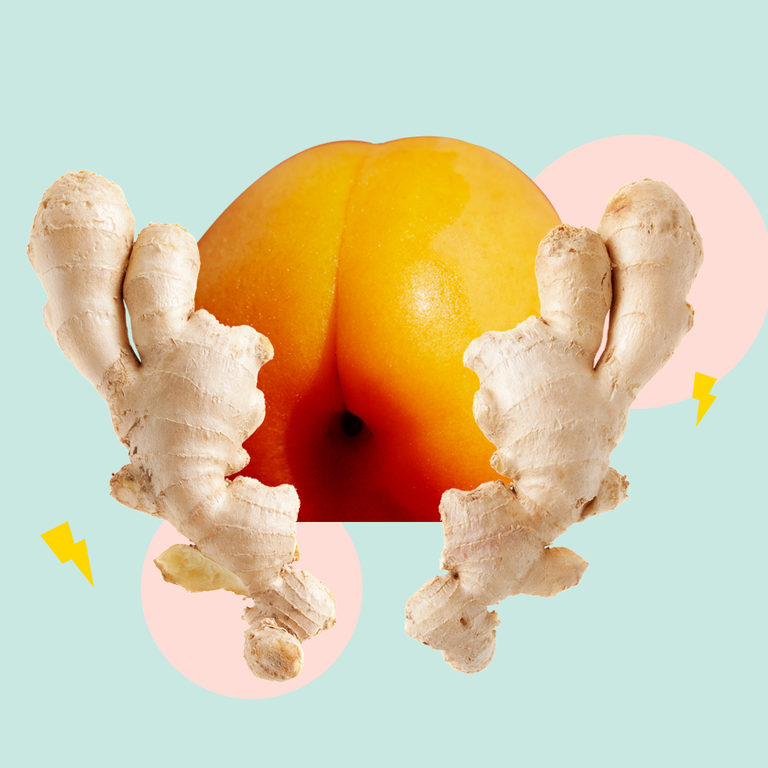 While generally it's a bad idea to stick any food products up your vagina or anus, there is one version that has stuck around for centuries, thanks to the purposely painful sensation it causes. Meet figging, aka the act of sticking a skinned piece of ginger root up your anus or vagina for the burning sensation it causes. The feeling figging causes has become popularized thanks to BDSM, where it's categorized as "sensation play."

Whether you're just curious about figging or looking to try it out solo or with a partner, here are some tips you should def brush up on before you hit up your local Whole Foods.

1. You might've heard of it because of "50 Shades"
Thanks to a reference in E.L. James' Grey spin-off book, figging is having a moment again.

2. It has roots (sorry) in Ancient Greece.
Figging is believed to have been used as a punishment for slave women, adulterous men, and animals among the Ancient Greeks and Romans. While some accounts mention ginger or radish, others refer to the act as "gingering" using a piece of skinned garlic. Confusing right?

3. If you have a food ginger allergy, this is not the activity for you.
If you have an allergic reaction when eating ginger, stay away from it for recreational purposes too. Ginger can irritate some people's skin, says Carol Queen, PhD, and staff sexologist at Good Vibrations. And a rash is not considered safe BDSM.

4. You need to skin the ginger root.
Herein is the potential for any trouble. Any dirty portion of unskinned root getting inside of you could lead to bladder or vaginal infections, notes Michael Ingber, MD, a board-certified urologist and female pelvic pain doctor.
It's also a plus if you can make it as smooth as possible. "If someone is going to fig, make sure the inserted part is smooth," adds Queen. You don't wanna stick an accidental shank up your body and scrape or cut yourself.

And if you're doing butt stuff with figging, carve out an anchor or some sort of handle so it doesn't get sucked up into your bum.
5. It's not for beginners.

"People respond to the ginger sensation differently, and as with every other genital sensation exploration, it will be hard to stop the sensation if you decide you don't like it or it's too much," explains Queen. You can't safe-word out of it, she adds, so def keep that in mind.
6. It can be a solo or partnered activity.
Partnered figging often involves a top-bottom dynamic, according to Queen. On the other hand, a solo sesh with figging would focus on just your sensation and the way it enhances your erotic pleasure. It's usually a good idea to try most BDSM things solo first so you can get a sense of things, and that rings true with figging.

7. Set aside some time for it.
"It'll take a few minutes for the sensation to max out, and then it will take a while for the intensity to subside," says Queen. Generally speaking, "it takes about a half hour for the sensation to go from wild to mild," she adds, so try to keep your figging play within that time-frame.